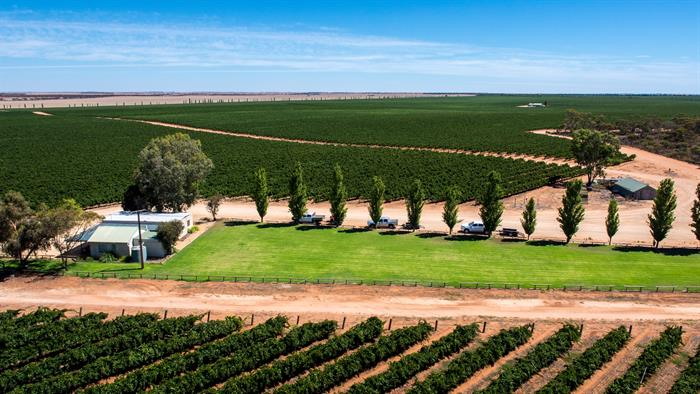 The Riverland was first visited by Captain Charles Sturt on his voyage along the River Murray in 1830, but it wasn't until 1887 that an agreement between the Chaffey brothers and the South Australian Government, prompted the land to be used as an irrigation settlement. The 'Olivewood Homestead' in Renmark where the Chaffey Brothers lived, can still be seen today.
Now an avid Irrigation area, the Riverland accounts for 40% of South Australia's annual wine crush and up to 30% of Australia's total. While the Riverland Townships are very proud of their heritage and will never forget the Pioneer's humble beginnings, there are a number of other industries, attractions, events and community development that have contributed to the growth and progress of the Riverland Area.
Whether local or looking to relocate to the area, the Riverland caters for the needs of young and old, and has a strong sense of community that encourages people to move to the area and to stay.
Throughout the Riverland there are a number of activities available, from houseboat hire to water sports, fishing, camping and walking trails. This page contains helpful information about our local townships and what they have to offer in Activities/Events, Clubs, Dining and Local Schools.
Simply click on a town of interest to explore further.
We hope you find this information helpful. If you are looking to relocate to the Riverland, we encourage you to contact us for further information.